​How To Lift Your CFMOTO Side-By-Side: The Best Lift Kits For The ZFORCE And UFORCE
Nov 30th 2022
If the places you ride are rutted up, bumpy, or riddled with rocks, using a lift kit to avoid undercarriage damage is a cheaper option than upgrading your skid plates. But the price and quality of a CFMOTO ZFORCE / UFORCE lift kit will vary depending on the style of the lift kit, the materials used to make the lift kit, and the manufacturing standards of the facility that fabricated the lift kit. Other things like the ease of installation should also be considered when deliberating on the best lift kits for CFMOTO side-by-sides. Plus, it's also important to factor in the geometry of the shocks after the lift is installed, and whether or not adequate structural integrity is provided by the lift. But if you want to gain ground clearance and ride height without sacrificing handling or horsepower, make sure to install nothing but the best CFMOTO UFORCE / ZFORCE lift kits!
Best CFMOTO UFORCE Lift Kits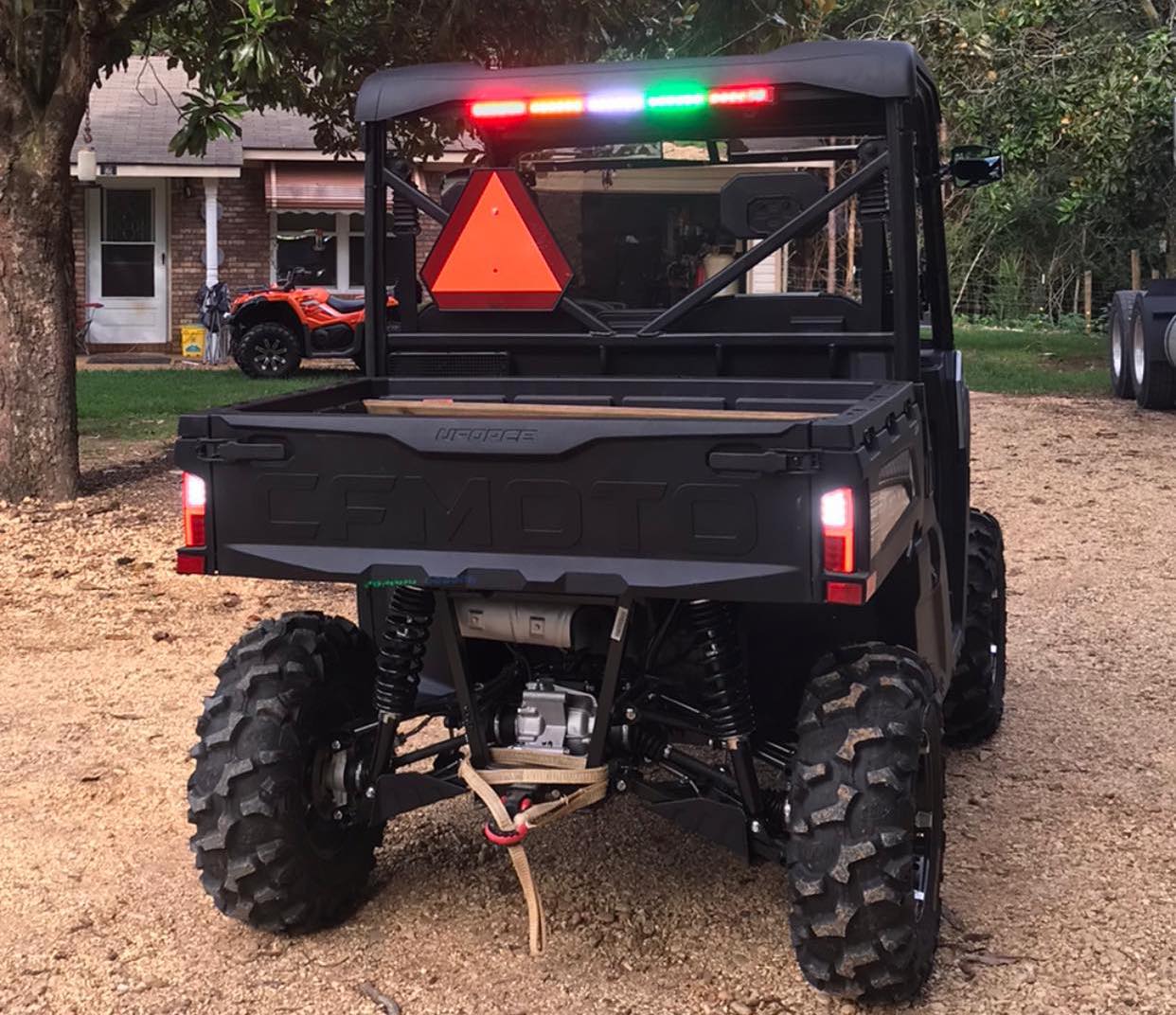 Although SuperATV is said to be in the process of making a portal gear lift for the CFMOTO UFORCE, but at the time of this writing, only bracket-style lift kits that max out at 2.5 inches are available for the UFORCE. Prefex Industries makes 2" lift kits and 2.5" lift kits for the CFMOTO UFORCE 600, and the aftermakarket UTV part maker Moorhead Off-Road Engineering also makes a 2.5" lift kit for the UFORCE 1000 that includes both upper and lower a-arms, new upper shock mounting brackets, steer stoppers, and of course, the lift brackets themselves.
You shouldn't have a problem clearing 30" tires with a 2" CFMOTO UFORCE lift kit installed, but anything above that without the extra space provided by forward / arched a-arms is cutting it close! Although its atypical to feel any changes in handling or ride quality after installing a CFMOTO UFORCE lift kit, you might have to adjust the wheel toe to straighten them out post lift.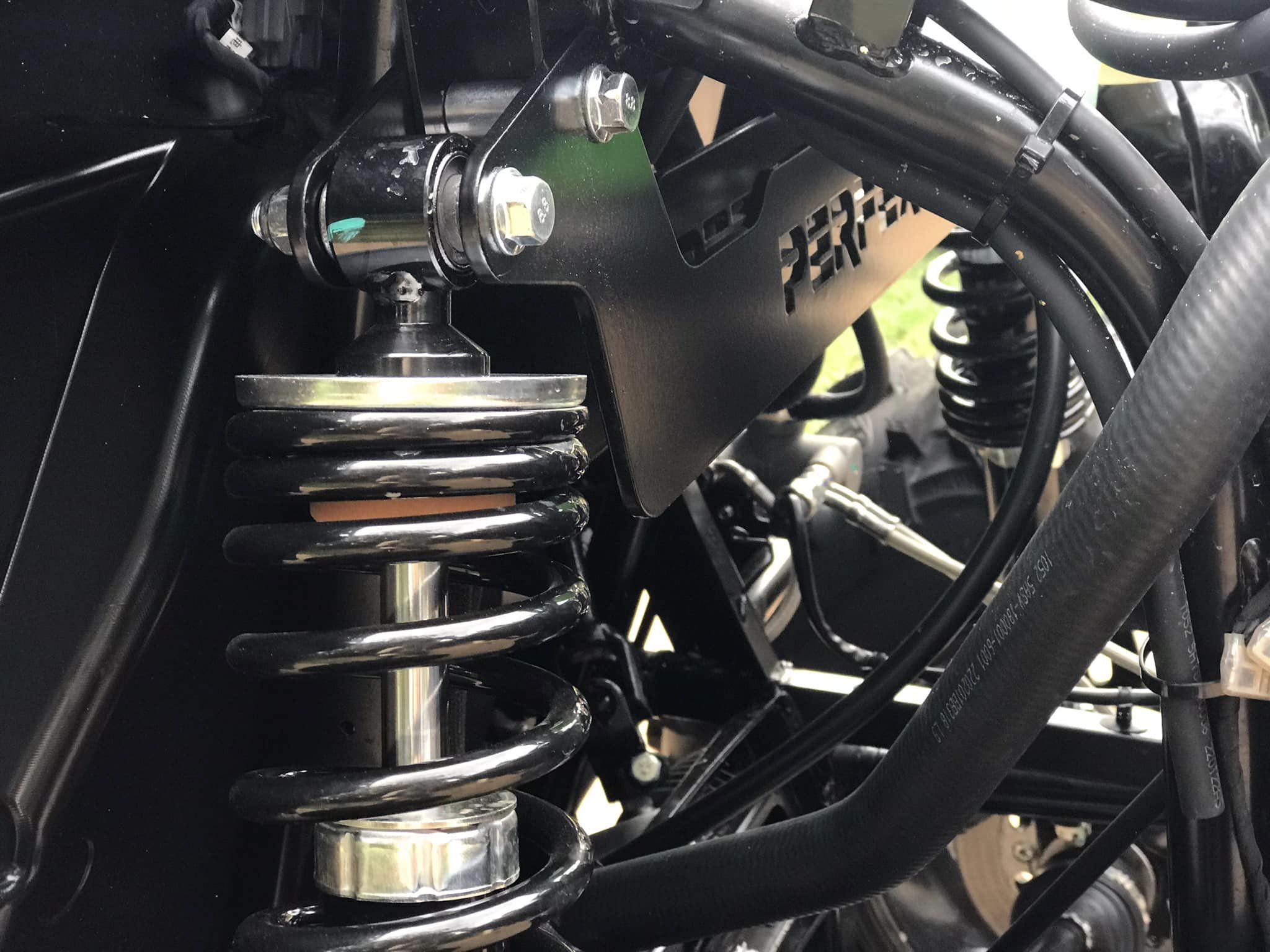 A cheaper and easier method for lifting the CFMOTO UFORCE is to simply turn the shock settings up. By extending your stock shocks, you should be able to fit 30" tires... although they may rub a little at times. When you run larger tires, though, you should also make clutch changes if you don't want any reductions in performance. CFMOTO UFORCE clutch kits work great for spinning heavier tires, but you could also swap in a 1017 primary spring, add 18 grams worth of puck weights, and clock the secondary spring to the B2 position.
Best CFMOTO ZFORCE Lift Kits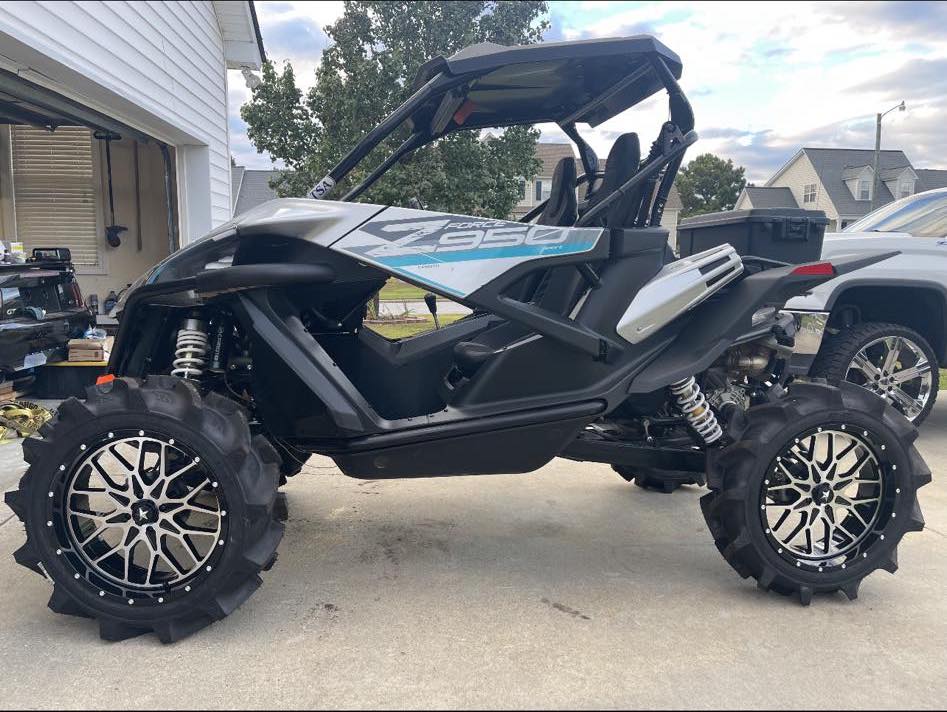 In addition to making CFMOTO UFORCE lifts, Prefex Industries also makes lift kits for the CFMOTO ZFORCE. Alternatively, the 2.5" and 3" shock-spacer style CFMOTO ZFORCE lift kits by SuperATV are other solid options. With a little fab work, however, you can also use a Polaris RZR lift kit on the ZFORCE. The Prefex lift is built specifically for the ZFORCE, but it isn't any better than the RZR lift. Although the latter seems to be incomplete on the back end and looks like it may cause stress at certain points, it's pretty easy to retrofit the RZR lift to fit the ZFORCE.
The 2" RZR lift kit is far cheaper than the Prefex option, but if you don't feel comfortable grinding off a quarter inch from the front tabs, painting them to avoid any rusting, and drilling a 3rd hole in the rear brackets for extra reinforcement, it could be worth the peace of mind paying nearly quadruple for the Prefex CFMOTO ZFORCE lift kit.
Just like with the UFORCE, if you install bigger tires on your ZFORCE side-by-side, you'll get a better throttle response on straightaways as well as a smoother ride in low on rocky terrain with a few clutch modifications. For those running 29" tires on their ZFORCE 950 or 1000, you can do well with a1020 spring, 24 gram weights, and a clock setting of either A1 for more top speed, or B1 for better cruising RPMs at 40-50 MPH. With said clutch configuration clocked in A1, you can easily hit a true 75 MPH. And with it clocked in at B1, you can reach speeds of up to 71 MPH. For the ZFORCE 800 on 29" tires, we'd suggest sticking with the stock primary clutch spring, adding 23 gram clutch rollers, and repositioning the secondary spring to the A1 setting.
Concluding Thoughts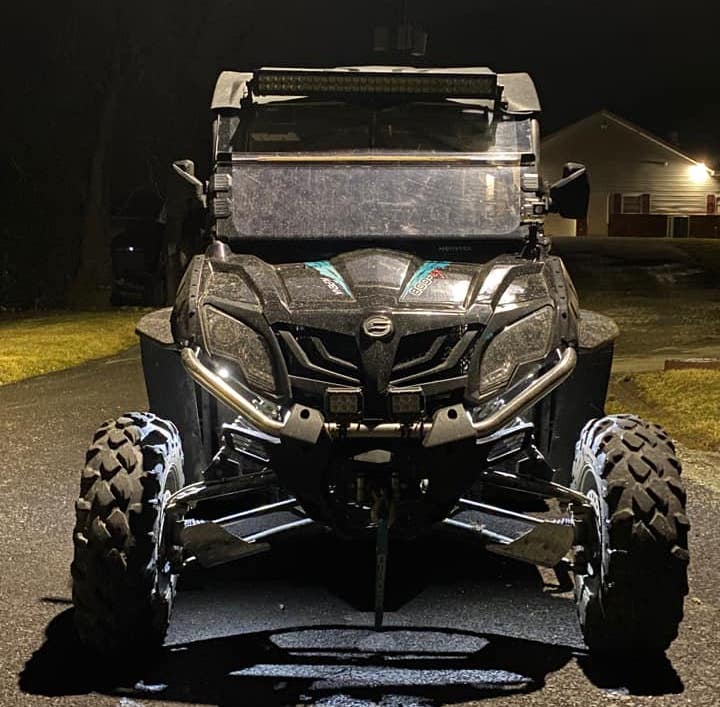 Although the aftermarket part network for CFMOTO UFORCE and CFMOTO ZFORCE side-by-sides isn't as built out as the ones for Polaris or Can-Am, there are still plenty of high-quality manufactures that are focused on the CFMOTO space. And with more and more companies eyeing the prospect of making aftermarket parts and accessories for CFMOTO machines, we expect that new lift kits and more lift styles will be available for both ZFORCE and UFORCE owners in the not-too-distant future!