​Top 20 Hits To Listen To When Riding Your CFMOTO UTV
Mar 20th 2023
A number of CFMOTO side-by-side owners don't want to listen to music while riding, and instead prefer to hear engine, wind, and their passengers saying: "OH Crap! This is Gonna Hurt!". But if you're cruising from place to place, ripping it up for fun, or using your rig to get things done, music will oftentimes add to your overall riding experience. And while you likely have your favorite band, favorite genre, and favorite songs that you enjoy playing whilst behind the wheel of your UFORCE or ZFORCE, it's sometimes nice to spice things up with a new song or two from artists you've never heard of. If you don't like change and want to stick with the Y.M.C.A by Village People, by all means do so… different strokes for different folks. But if you don't mind branching out and freshening up your playlist, here are the top 20 off-roading songs to dial in when riding your CFMOTO UTV!
Top 10 Tracks For CFMOTO UFORCE Owners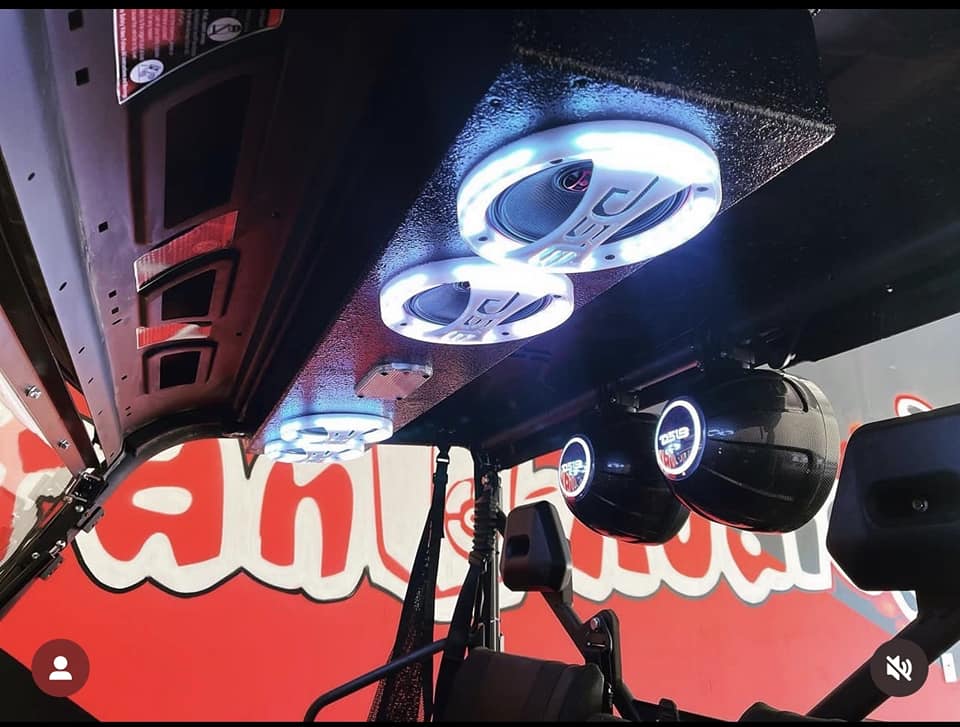 The UFORCE is a workhorse of a machine. And as such, many UFORCE owners use it around their farm, ranch, or homestead to help with chores, projects, and everyday tasks. The following songs are great for a little background music when you're working, but they also set the right mood when you're driving to a specific location, or riding for the fun of it!
Born To Be Wild by Steppenwolf
Can't You See by The Marshall Tucker Band
Do Wrong Right by The Devil Makes Three
Kate McCannon by Colter Wall
I Can't Drive 55 by Sammy Hagar
Where The Green Grass Grows by Tim McGraw
Raven by Ugly Valley Boys
Should've Been A Cowboy by Toby Keith
Where It's At by Dustin Lynch
In Hell I'll Be In Good Company by The Dead South
Top 10 Tracks For CFMOTO ZFORCE Owners
Some of the next songs will get your head in the right place for mudding, rock crawling, and hill climbing. Others, though, are geared more for leisurely trail rides. They might not all trip your trigger, but we're confident a few will at the very least!
Lost Highway by Hank Williams
The Sky Is Fallin' by Queens Of The Stone Age
Shady Grove by Jerry Garcia and David Grisman
Whiskey by Tejon Street Corner Thieves
I'm A Rebel by Moonshine Bandits
Bumpy Road by Big Smo
Paradise by Sturgill Simpson
Country Boy by Ryan Upchurch
Tennessee Stud by Billy Strings
I-E-A-I-A-I-O by System Of A Down
Best Ways To Enjoy Your Tunes While Riding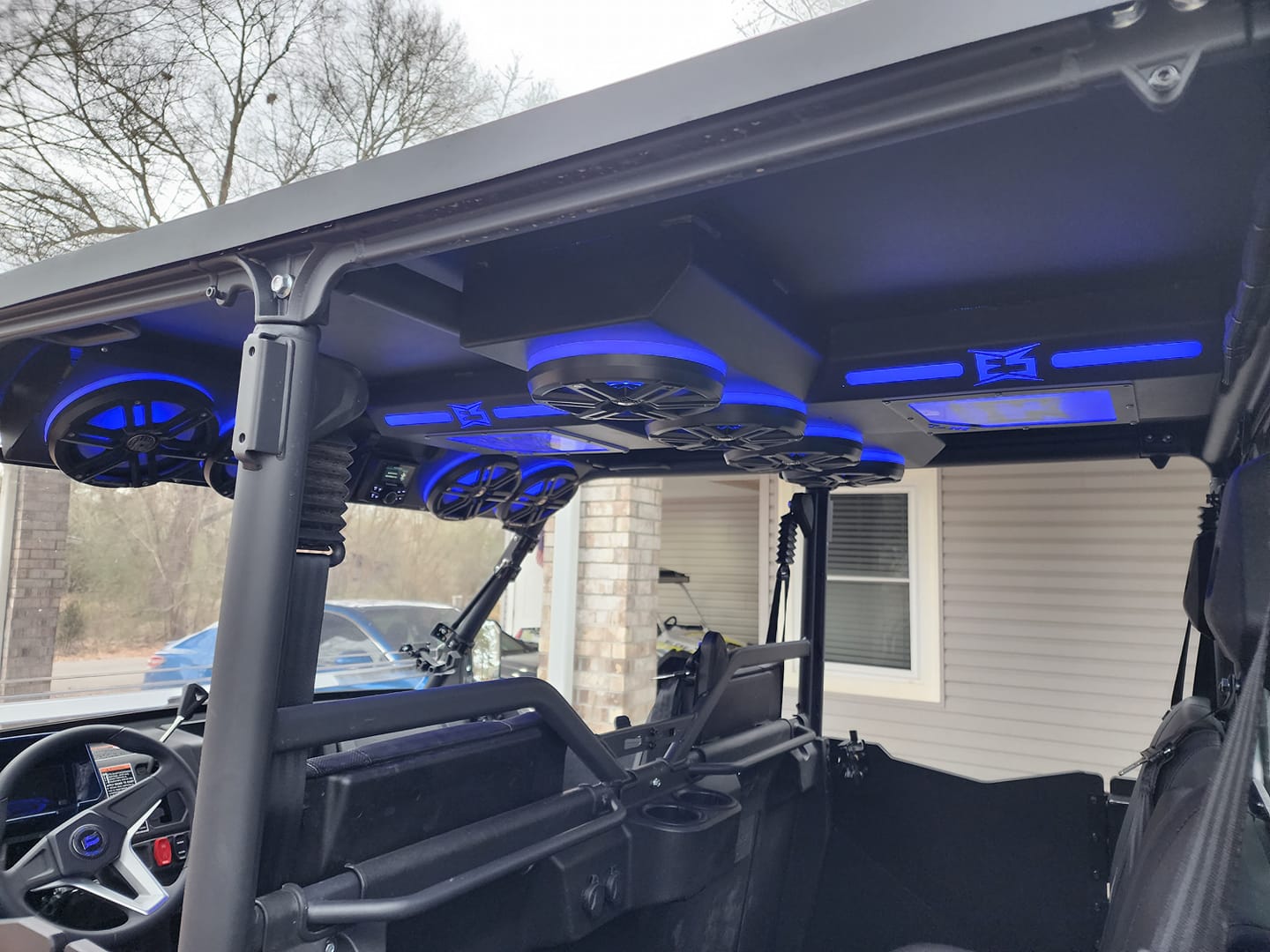 When it comes to sound systems for the CFMOTO UFORCE and ZFORCE, the highest-quality options are the most expensive options. But if you're not a nit-picky audiophile who needs crystal-clear audio with unmatched fidelity, you'll be more than happy with a UTV sound bar / speaker bar like the ones by Moose, Ecoxgear, and NavAtlas. Sound bars are streamlined, sleek, and easy to install. Plus, if you get a CFMOTO sound bar with amplified speakers, you can get some pretty good bass from it!
Complete sound systems for the CFMOTO ZFORCE and CFMOTO UFORCE by companies like MB Quart and MTX Audio are the next step up above sound bars. Like most off-road sound bars, a quality audio kit for your CFMOTO side-by-side can handle dirt, dust, mud and moisture. Plus, because they typically include multiple speakers, a subwoofer, and an amplifier, you and your passengers will get a complete surround-sound experience capable of overpowering even the loudest of aftermarket exhausts!
Some UTV sound systems are compatible with USB drives, so you can download the previously-mentioned songs onto your computer, load them onto a thumb drive, and then plug that sucker in and let the good times flow. An easier route, however, is to skip the need for a computer and play your tunes directly from a smartphone or tablet via Bluetooth. And for this, you can use anything from Spotify or Apple Music to Amazon Music or Pandora. But no matter what you decide to go with for your CFMOTO music player, we hope you'll get a kick out of one or more of the tracks from our list of the top 20 riding songs for CFMOTO owners!