​Best Aftermarket Tires For CFMOTO Side-By-Sides
Nov 1st 2022
If you're reading this, chances are high that the stock tires on your CFMOTO side-by-side are just not up to par. It could be that you want taller tires for more ground clearance. Or it could also be that you want wider tires for better traction in difficult terrain. But no matter what challenges you face in the field, here are our picks for the best aftermarket tires to use on CFMOTO side-by-sides!
Best Aftermarket CFMOTO ZFORCE Tires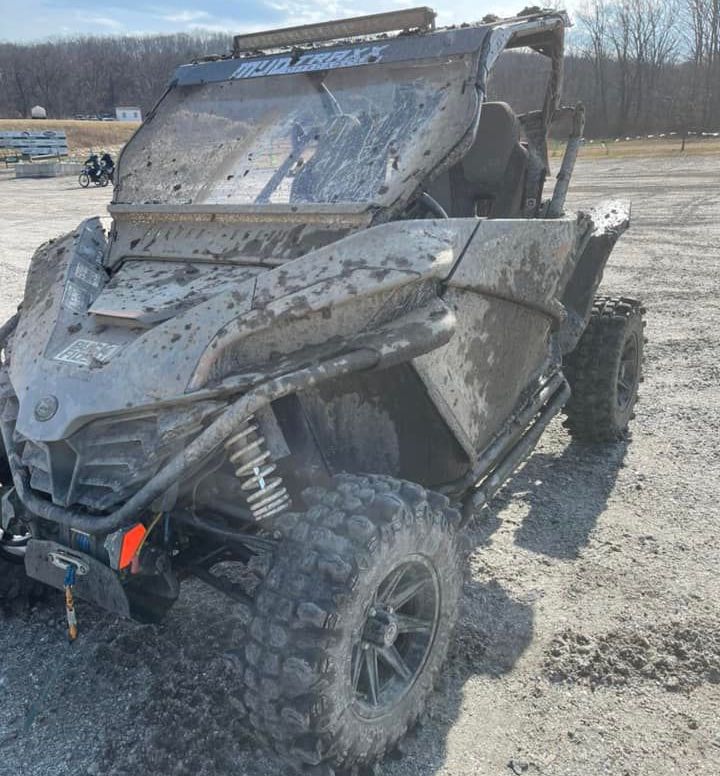 Most UTV owners encounter varied terrain when riding, and as such, require all-terrain tires. Zilla tires by Maxxis are super light and perform well in mud. Furthermore, they're also comfortable when trail riding! The only downside to a lightweight tire, however, is that they're more susceptible to punctures when riding in areas replete with sharp sticks and jagged rocks. Plus, Zillas are non-radial, which makes them a no-go for those who prefer radial UTV tires.
ITP tires – such as Blackwaters and Mud Lites– will give you the best of both worlds; they look rugged, but ride smooth! ITP Blackwater tires and Mud Lite tires are both tough as nails, and they aren't encumbering when riding on dirt roads or paved blacktop.
Tusk Terrabite tires are also popular. They fit the factory ZFORCE wheels and are excellent on medium to medium-hard terrain. Terrabites are 8-ply and have a short sidewall, which might make them too stiff for some. But if you drop the tire pressure to 7 PSI, remove the rear sway bar, and adjust the suspension, you can achieve an ultra plush ride with Terrabites!
Sedona Mud Rebels, M1 Evils, and Maxxis Carnivores are more examples of aftermarket CFMOTO ZFORCE tires that are great for trail riding. Maxxis Bighorns are also popular because they do very well in mud / snow and on gravel roads. The only drawback with Bighorns, however, is that pavement riding will eat them up rather quickly!
The final tire for the CFMOTO ZFORCE we'll mention is the 28x10-14 Intimidator tire by SuperATV. We've seen Intimidators with over 1,000 miles logged that look nearly brand new. And because of their thick tread squares that both bend around rocks as well as hook up well on even hard-pack trails, you won't have to worry about flat tires, losses in grip while hill climbing, or getting stuck in the mud. The only downfall with Intimidator tires, however, is that they're quite heavy. You can run them on a stock machine, but they might be a bit much for a CFMOTO ZFORCE trail with a stock clutch clocked at C1.
Best Aftermarket CFMOTO UFORCE Tires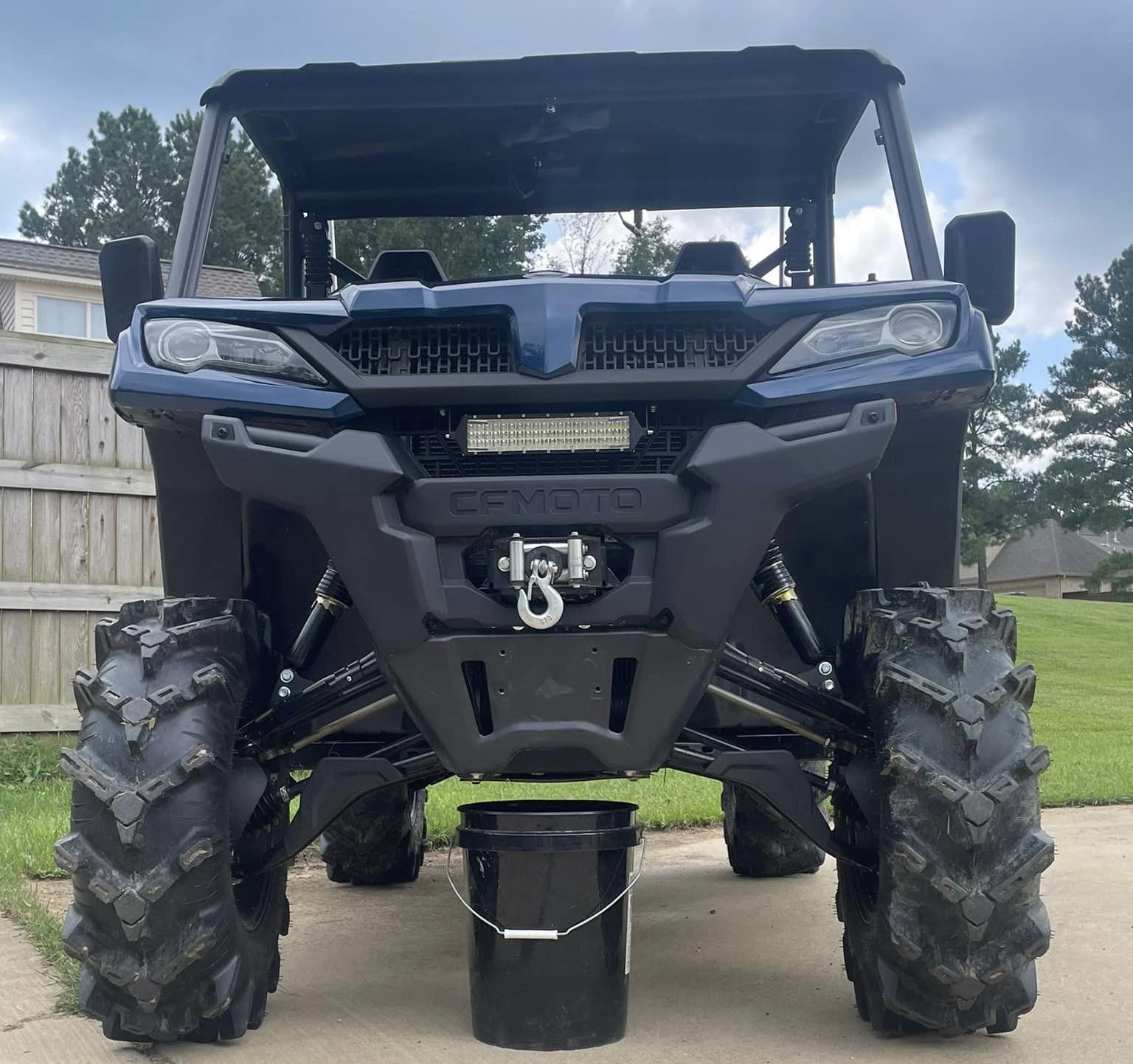 Although a good all-terrain tire that does well on trails is also recommended for the UFORCE, most work rigs will do better with thicker tires that can handle heavier loads. All the tires we mentioned earlier for the ZFORCE can also work well on the UFORCE, but instead of tires like large 33x20 Motohavocs, many UFORCE owners instead want something a little less aggressive and a little more trail-worthy.
For cheap aftermarket CFMOTO UFORCE tires, SUNF has some decent low-cost options. And for winter riding, you might want to look into studdable tires or tire chains. If you're after an all-around quality tire, System 3 XTR370 tires do great in almost any situation. But where CFMOTO mud tires are concerned, Kenda Executioners have an insanely large tread to paddle through the thickest peanut-butter or clay-rich mud!
Running Aftermarket Tires On Stock CFMOTO Rims
Some riders opt for completely new tire and wheel packages for their machines. But this isn't always necessary. You might be concerned about running 30x10-14 tires on the factory UFORCE 1000 wheels. The stock tires are 9" wide in the front, and 11" wide in the back, and the slight difference in wheel width when using 10" tires all around might make you think twice. But unless your are dry blacktop riding in 4WD, this need not be a cause for concern!
Closing Thoughts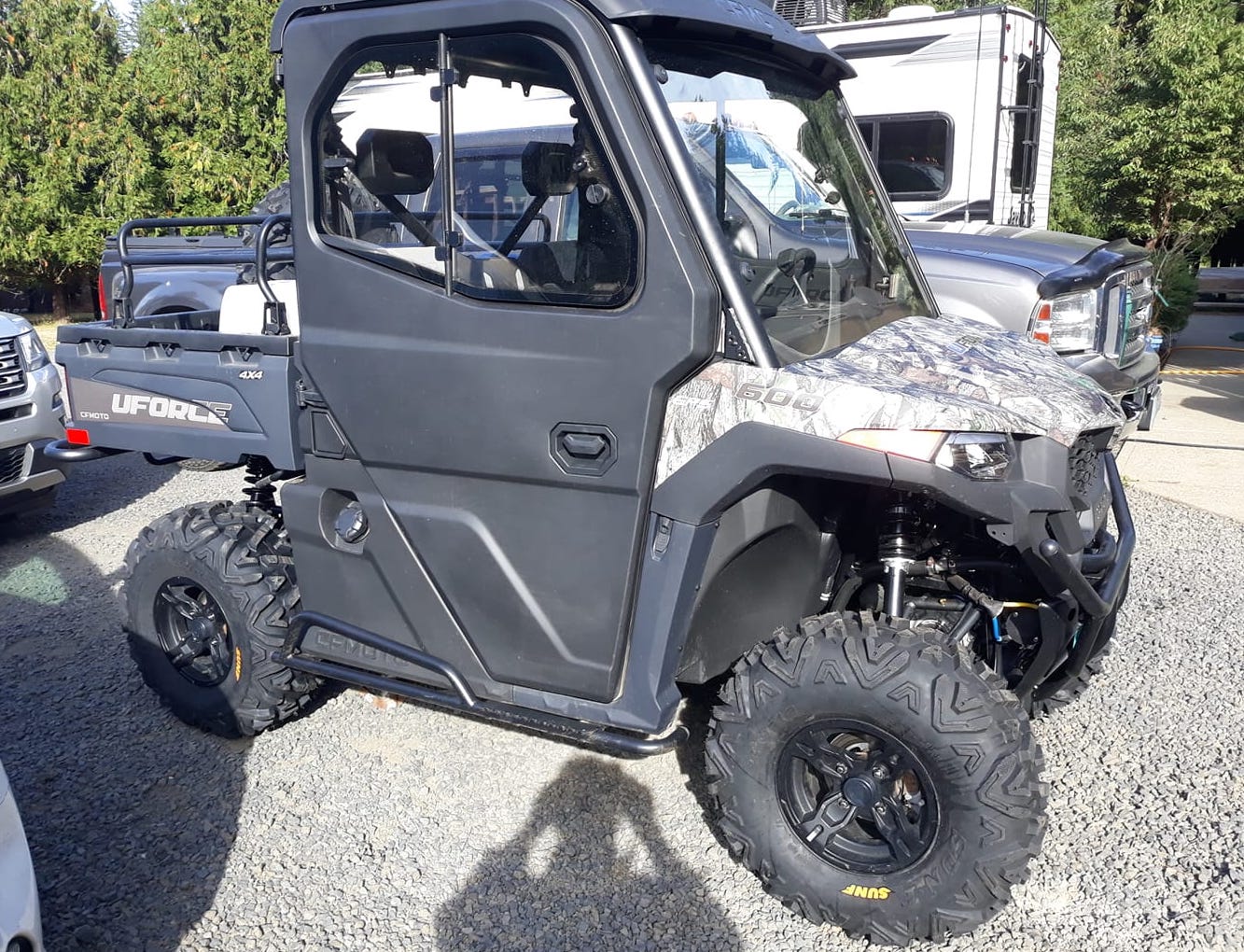 The right tires can make or break side-by-side. You don't want tires that are too heavy for your rig to spin, nor do you want tires that are too light to hold up on tough terrain. Unless you only use your buggy for a particular purpose or in a particular domain, a good middle ground is what you should strive for. There are many great aftermarket tire options out there, and the ones we talked about here are not the be-all and end-all. But if you're confused and unsure about where to start, you won't be disappointed with any of the aftermarket CFMOTO tires named in this blog or listed for sale at Everything CFMOTO Offroad!